You are here:
Home
> Projects -
Retail
Projects
SW Bruce has completed hundreds of projects since the company's inception in 1945. To give you an overview of our work across all services and sectors we have created a library of project profiles.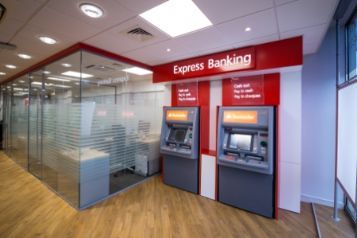 Bank Branch Internal Refurbishment

Fabric, Electrical, Mechanical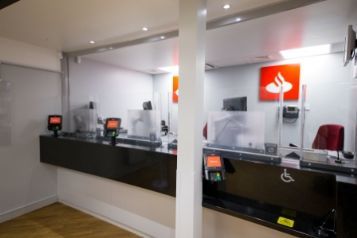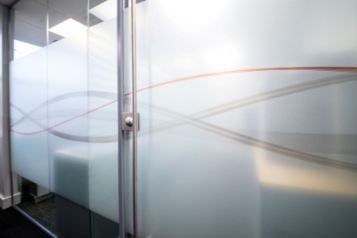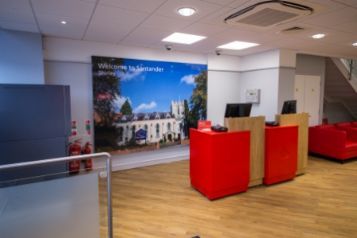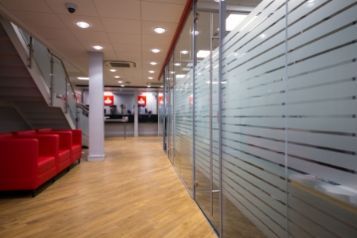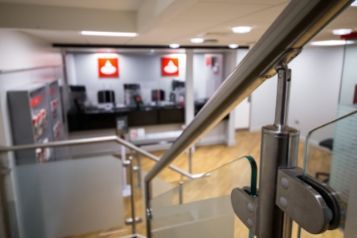 Santander - Shirley
As part of the Bank's ongoing branch improvement programme, this project included a complete strip out and refurbishment of the existing retail bank branch.

Working as an integral part of the team throughout the project life cycle, we took part in planning and design meetings, providing input into 'buildability' issues as well as the electrical and lighting design.

The upgrade works included the installation of energy efficient point-of-use hot water generation, LED lighting, new ventilation and air conditioning plant. We also installed the branded furniture, fixtures and equipment, including new counter positions, an interview room and office partitioning.

Significant structural alterations to the building were made, including designing and installing a new glass and steel staircase. The client provided layout drawings at an early stage, which allowed us to validate and re-design the structural supporting elements, fundamentally changing the load bearing characteristics of the building. This afforded prime utilisation of the retail space available.

Due to the extensive structural work, the branch was required to close for a period of time. Our team worked extended hours to ensure that this closure was for the minimum amount of time as possible.

Either side of this branch closure, we carried out enabling and completion works in and around the normal branch operation. Our team was commended by the Santander staff for their proactive, professional and friendly attitude throughout the project, critically for ensuring that 'Business as Usual' was maintained at all times.

Projects
Related News
View our
brochure
on-line